For Fearless Founders
Embedded Capital. Growth Network. Genuine Support.
We invest in founders who are looking to rapidly scale their businesses.
Scale To Exit
We support our partners at each stage of their growth journey.
More Than Investment
We offer hands-on, omnichannel marketing and strategic support.
By Founders,
For Founders
David, Dominic, and Charlie, our three co-founders, have successfully scaled and sold their businesses and now want to use their knowledge and expertise to empower pioneering entrepreneurs.
Investing In Female Founders
We are diversity and innovation champions. To demonstrate our commitment to supporting the advancement of female entrepreneurship in the UK, we have signed up to the Investing in Women Code.
Supporting The Next Generation Of Talented Founders
We offer a ready-made support system to founders, helping drive substantial growth for their businesses.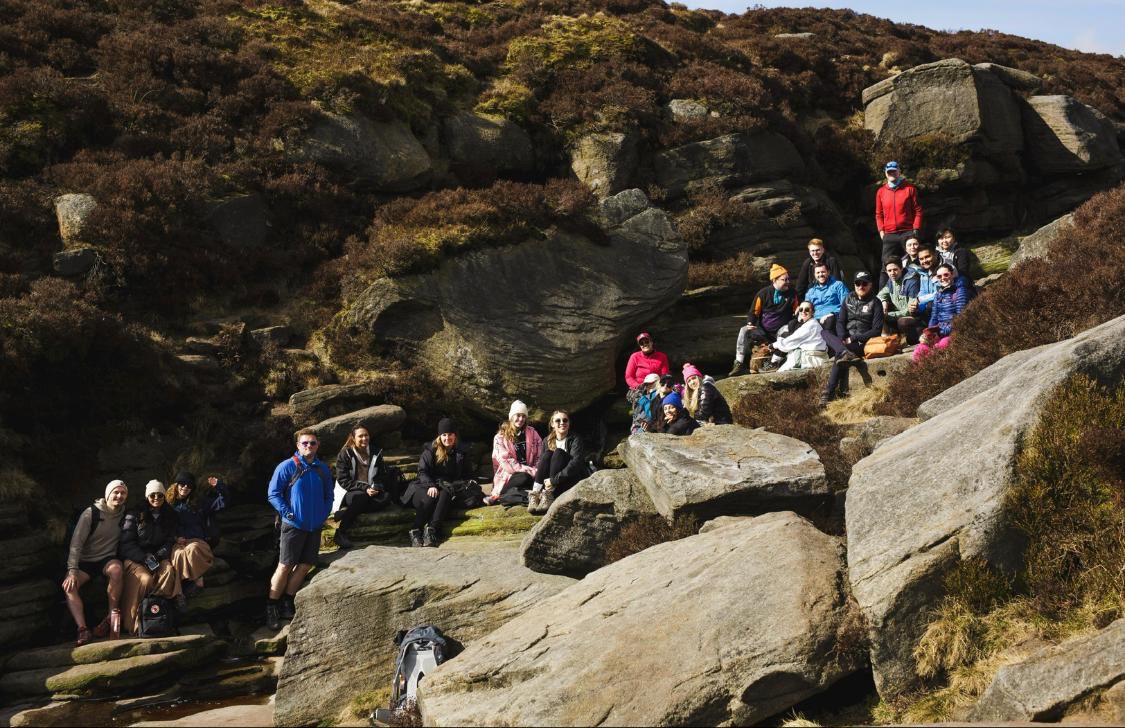 Financial Support

We give founders the financial foundation that facilitates rapid growth, helping with capital investments, account management, monthly reporting, financial forecasting, and M&A advice.
Hiring Support

We help businesses and founders find world-class individuals as well as build diverse teams across future-focused sectors, including ecommerce, digital marketing, and tech.
Data and Analytics

Our Business Intelligence team helps founders understand their growth metrics & identify their biggest opportunities.
Omnichannel Support

Our best-in-class marketing specialists support founders by scaling their digital capabilities and driving profitable revenue growth.
Strategy and Mentoring

Access to mentorship and strategic support is provided by our founders and the wider Fearless investment network, including highly successful founders from musicMagpie, Simba Sleep, ContentCAL and more.
Tech and Direct-to-Consumer Investment

We partner with direct-to-consumer (DTC) and tech-enabled businesses that we believe are pushing innovation and have the ability to build and create something unique.
Access To Our Founder Community
We offer strategic support, advice, and mentoring from the UK's most successful entrepreneurs and founders.
Our Journey So Far
The adventure has only just started, but we're already making a big impact.
32 people have been placed into their dream jobs by our hiring partners.
60% of investments made have been into sustainable businesses.
88% of our investments have been made into female-founded or co-founded businesses.
"The team and I are so excited to work with Fearless Adventures. They're entrepreneurs who have been on fast growth journeys, so their empathy, experience, and expertise are hugely valuable. Unlike other investors we approached, they're a proper partner that refuses to take a one-size-fits-all approach. Refreshingly, they are as passionate as we are about fostering a community and having a positive social impact."
"We are profitable and growing, so finding a partner wasn't about finding money, it was an opportunity to team up with people to enjoy our growth journey with. We can really learn from successful entrepreneurs like David, Dominic, and Charlie. And they are Pets Purest customers, too, so are just as passionate about the products as we are. We could not have found a better growth partner."
"The ethos of the Fearless Adventures team aligns perfectly with ours, especially their drive to challenge the status quo and do things differently. 2022 is shaping up to be a significant year in our history, with new product launches lined up, and our team and network of stockists growing at a fast pace. Fearless Adventures' support will add real value to what we do, and we can't wait to start working with the team."
Fearless Adventures' partners benefit from our expertise, experience and best-in-class support.
"We want people who have 'done it before' and can share their experience and expertise. The Fearless Adventures' team is different; they're clear, honest, and have a genuine sense of excitement for our company's future. The team is exactly what we need to grow."
"With their best-in-class support, we'll build a global safety brand that harnesses technology to help save lives. The entrepreneurial team shares our strong values, and with multiple successes under their belt, are the best partner to help us achieve our ambitious goals."
"Fearless Adventures are entrepreneurs who have been on fast growth journeys, and their experience and expertise are hugely valuable. Unlike other investors, the team understands my motivations offering a tailored approach that will help take Foudys to the next level."
Are You A Fearless Founder?
We are looking to partner with driven founders who share our ambition. Whether you're a founder looking to grow your team or you've taken your business as far as you can and need help reaching the next level, we can help.
Get in touch to find out how we can support your business.