Meet Our Founders
Fearless Adventures launched in 2021 to empower the next generation of founders.
Having been through the highs and lows of growing successful businesses, David, Dominic, and Charlie have experienced almost every problem associated with scaling companies and are passionate about putting that expertise to great use with Fearless Adventures' partners.

As the business continues to grow and more investments are made, we thought it would only be right to provide a proper introduction to our founders.
The Rationale Behind Fearless Adventures
David and Charlie originally met and discussed how companies weren't getting the support they needed after investment.

Most entrepreneurs are provided with the capital to scale, but a lot of them don't have the experience or knowledge to use their investment effectively. It was evident there was a gap in the market, and, having built Social Chain from scratch with Steven Bartlett, they knew the right person to complete their trio was Dom.
After their years of experience in different sectors, Dominic in Social media, David in the Tech industry, and Charlie in the ecommerce space, they decided to come together and found Fearless Adventures.
Who is Charlie Yates?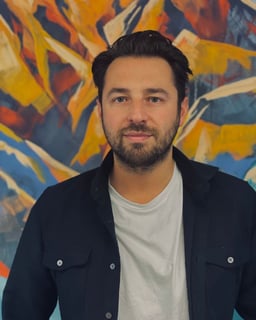 Charlie started his career in Law, originally working as a Solicitor at George Davies. From here, he progressed to Director at Convex Capital and helped companies, particularly owner-managed and entrepreneurial businesses, realise their value through sales to large corporations.
Following the experience he acquired at Convex Capital, he then shortly after setting up Contrado, a business helping the owners of market-leading and disruptive companies maximise exit value through company sales to global acquires.
Throughout his career in Law, Charlie advised on the sales of £1bn of owner-managed disposals. But after all of his successes, he was starting to open himself up to new opportunities.
Charlie met with David Newns (already previously working with him to help sell businesses), and both came to the agreement that businesses were lacking the additional financial, marketing and talent support to help them grow to exit.
Who is David Newns?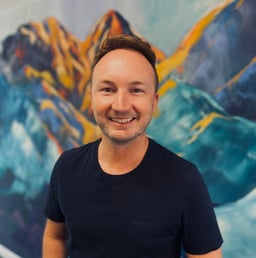 David Newns is a 36-year-old entrepreneur, originally growing up in Blackpool. Having been shown the importance of financial independence growing up, David was always determined to be an entrepreneur.

From his love of computing and programming, he saw there was an emerging need and
noticed there were small local businesses trying to understand data and how to manage it.

Once David realised there was a demand, he set up his own consultancy business supporting local companies. He carried this on past school and met his business partner, Chris Lord, who inspired him to do new and bigger things.

David continued his upward trajectory by helming two companies in the e-cigarette sector which sold for a combined £150m to FTSE 100 companies. He was one of the youngest-ever FTSE 100 executives in the UK, and one of seven executive committee members running a global staff of 35,000 people in a $19.6bn company.
Who is Dominic Mcgregor?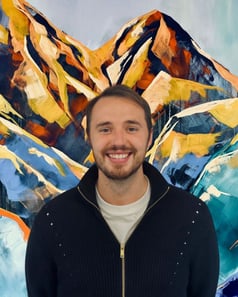 While at university, Dominic ran a Twitter page aimed at students where he shared the 'struggles of living in university accommodation.' This quickly began to gain popularity, and, before he knew it, he had a large social media following at the age of 19.
Steven Bartlett came across Dominic and approached him about a new venture. Dom showed interest and they both felt so strongly about this opportunity that they decided to drop out of university and pursue the idea to their full potential. Together they set up Social Chain.

They grew Social Chain to a business worth over £300 million with 700 staff. In 2020, they both decided it was the right decision to part ways with Social Chain and work on new opportunities.

Dom knew he wanted to help founders on their business journeys by sharing his knowledge and experiences from Social Chain. He knew from the struggles he went through at the beginning, that nothing would have been more beneficial to him than additional support from his investees.
If you would like to find out more about how Fearless Adventures could help your business, get in touch.