Santander X UK Awards, Founder F*ckups, The Summit Round-Up, and A Small Business Spotlight!
This week we're discussing the support that's out there for young entrepreneurs, a new awards scheme to help start-ups, and a not-to-be-missed founder event. We're also giving a special shoutout to a small business. We hope there's something that adds a little value to your venture! Enjoy👇
Santander X UK Awards 2023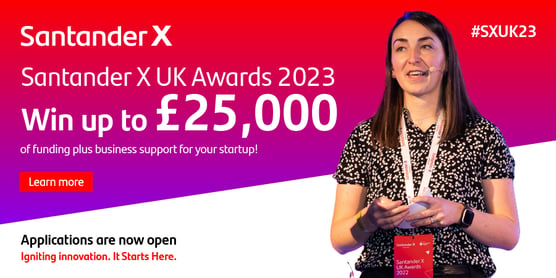 If you missed it in our recent social posts, we're thrilled to share that Santander X is offering early-stage startups across the UK the opportunity to win up to £25,000 equity-free funding and business support through the Santander X UK Awards 2023.
This year's programme has two categories: University (for new businesses looking to launch) and Startup (for growing businesses ready to scale). Excitingly, for the first time, the startup category is open to everyone, not just university entrepreneurs!
6 winners (3 per category) will receive up to £25,000 equity-free funding and secure an automatic place in the Santander X Global Awards. There you'll have the opportunity to compete against the best early-stage startups from across Europe and Latin America to win additional cash prizes, international exposure, and more!
But… you have only two weeks left to apply! Don't miss out 👉 https://bit.ly/45Lqzy8 #SXUK23
Founder F*ckups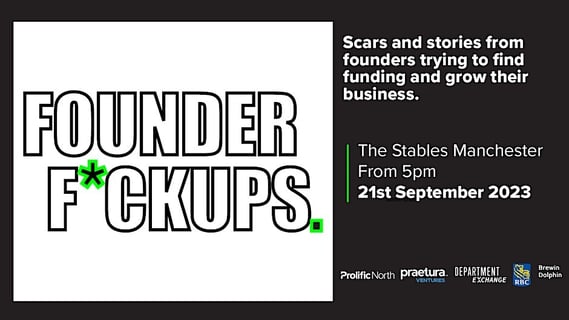 The third series of Founder F*ckups is back and this time it's coming to Manchester on the 21st of September 2023, starting at 5pm.
Navigating the challenging journey of business growth can be incredibly challenging, especially when you're not finding anywhere near as much advice out there on how to prepare for the inevitable tough times.
Well if you're on the hunt for exactly that, this event is your answer. With a strict 'no bullsh*t' and 'no judgment' rule, you'll hear from founders who've been there before and learned their lessons the hard way and arguably most importantly, listen to what advice they wish they had beforehand.
Grab your spot now, places are filling up fast 👉 https://bit.ly/3Z1MwXO
Foudys In The News!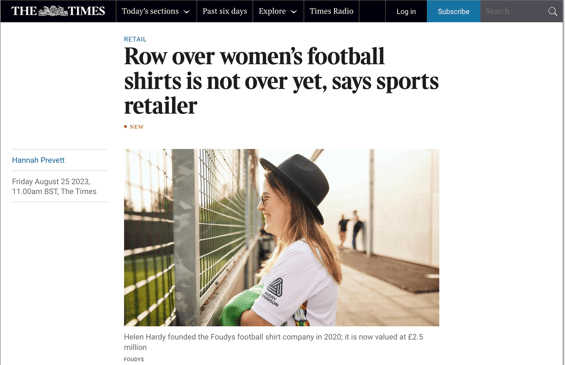 Our partner Foudys, had some big news last week as they closed their over-subscribed bridge round, bringing in smart money from the sports retail world. This news caught national attention and we saw the women's football retail specialist featured in The Times, Prolific North, and the BBC to name a few.
Helen Hardy, founder of Foudys comments: "I've been delighted with the support shown on the investment round with industry veterans joining the journey and backing the team's goal of creating the destination for women's football. In the past 12 months, we've more than doubled in size and are on track to deliver a 300% growth in revenue this year. As well as onboarding all the major brands, we've pushed for the creation of official lettering and numbering to fit children's kits which are now readily available, crucial to engaging the next generation of fans aiming to follow in the footsteps of their idols. This funding round will allow us to continue our growth trajectory, build out our stock range across International, WSL, and NWSL licensed apparel, and expand into new territories."
The Summit Episodes
As the curtains close on the first series of The Summit podcast, rest assured, we're already working behind the scenes to return, and we promise it will be bigger and better than ever before. So, keep your eyes peeled for updates!
In the meantime, let's catch you up on David Lawson's episode, which left a lasting impression as we wrapped up the series.
🎙 DAVID LAWSON X THE SUMMIT 🎙
@ David Lawson, CEO of Salons Direct and the MD of @AO during the Covid pandemic sat down with Dominic McGregor and Emily Smithies, to talk us through:
🤔What makes an entrepreneur?
🗣 His Determination to be a Finance Director from 12
❌ The Power of Trial and Error
Small Business Spotlight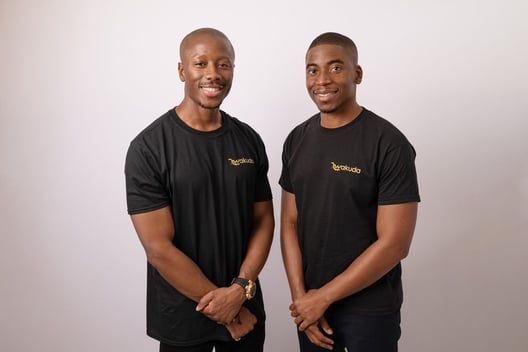 Meet Wakuda, the curated marketplace to discover and shop gifts and lifestyle products from African and Caribbean brands.
Co-founded by Albert Larter and Nathaniel Wade, their journey began with a realisation – a noticeable void in the availability of ethnic and cultural products that authentically represented them in mainstream retail. Shockingly, they discovered that 40% of Black consumers shared this struggle. Fueled by this gap, the duo embarked on a mission to make a difference. Their passion lies in creating a shopping experience that celebrates representation and culture.
Wakuda has already earned recognition from the BBC, Forbes, The Guardian, and Cosmopolitan. With a diverse array of brands spanning Health & Beauty, Fashion, Gifts, Food, and Home & Living, Wakuda is where culture meets commerce. Explore it for yourself right here.