Introducing: The Fearless Academy
We're excited to announce the launch of The Fearless Academy.
Free, flexible digital marketing courses for anyone looking to learn sector-specific skills.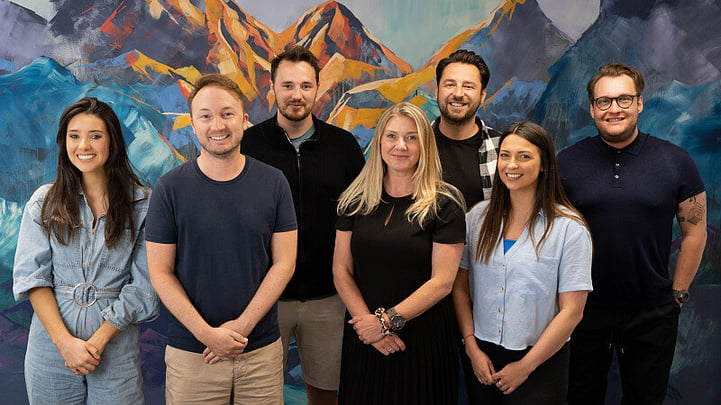 Our Mission
Our aim is to nurture, coach and develop anyone looking to retrain or upskill in all things digital, creating industry-leading talent through our dedicated academy delivered by the industry for the industry.
All the founders we've spoken to have one problem in common: sourcing the right people.
The Fearless Academy's Co-founder Dominic McGregor knows this problem all too well: "As a business leader, I've seen first-hand how taking chances on young talent can transform a business. But now, more than ever, sourcing the right people is becoming one of the biggest issues for businesses. There's a real skills gap for digital marketing that is constantly widening. Our mission is to reverse this trend by upskilling the next generation of ambitious talent."
The Fearless Academy will provide individuals with life-changing opportunities and drive positive change in the business community by helping companies build digital marketing teams with different perspectives.
We want to retrain and upskill 1,000 individuals by the end of 2025, and our promise is that every learner in the Greater Manchester area over the age of 19 will get fully-funded training from industry leaders to help jump-start their career in digital.
The training has been made possible thanks to Greater Manchester Combined Authority securing funding to deliver Skills Bootcamps, which form part of the Government's Lifetime Skills Guarantee, helping everyone gain skills for life.
What makes The Fearless Academy unique?
We take those with a natural curiosity about marketing and give them the tools they need to launch their digital marketing career.
Our Fearless Leadership Team
Our founders have been at the forefront of the digital marketing industry for the last 20 years, building and scaling global businesses.
They have been central to designing and delivering training across multiple marketing disciplines, and want to use their experiences to help retrain and upskill people.
Dominic McGregor
Dominic built and scaled Social Chain AG from 3 – 300+ people in less than 5 years, and, whilst there, launched Avenue, an in-house training programme in digital marketing for students, mapped to level 5 apprenticeship.
Rachel McDonald
Former MD of Dentsu North, the largest graduate & apprentice employer outside London, Rachel was central to the design and delivery of all in-house training with a particular focus on digital marketing.
Amy Wild
Former CCO of Northcoders, Amy delivered bootcamps and apprenticeships to over 1000 people across Greater Manchester and has unrivalled knowledge of bootcamp delivery.
Our Fearless Tutors
Our tutors are passionate about all things digital.
Each element of digital marketing is covered by our team of specialists, offering bespoke masterclasses tracking to a Level 3 Digital Marketing Apprenticeship.
They are all marketing experts who have experience working on a diverse collection of brands, including The Hut Group, JD Sports, Unilever, E!, Co-op, Aldi, Look Fantastic, Logitech and Superdry to name but a few. Specialisms include Social Media, SEO, PPC and more.
Our Fearless Hiring Partners
Our hiring team is all things people, passionately helping graduates find employment once they've completed the digital marketing course.
They have a truly employer-centric approach, supporting students every step of the way through their employment journey, from preparing for interviews and running CV workshops to hosting career days with potential employers.
Who is The Fearless Academy for?
The Fearless Academy is suitable for all adults aged 19 and over in the Greater Manchester area who are currently in work, self-employed, unemployed and returning to work after a career break.
Learners don't need any formal qualifications to apply, if you've got a commitment to learning and a passion for all things digital, our course is for you.