The North-South Divide, Britains Got Startups, Guide to the VC Landscape, and A Small Business Spotlight!
Today, we're discussing the very real north-south divide in the investment ecosystem. We'll be delving into the initiatives that are out there to tackle this issue, sharing a guide to navigating the VC landscape, and much more.
So, grab a coffee and enjoy👇
NORTH-SOUTH DIVIDE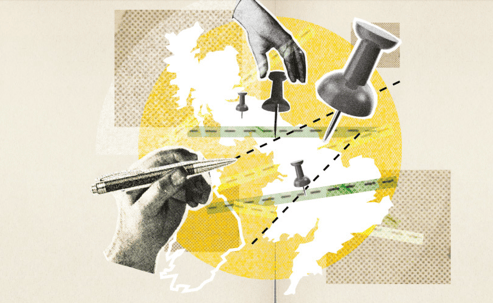 In the world of brand entrepreneurship, venture capital investors bring crucial financial resources, to accelerate growth and increase market share. At Fearless Adventures, we're passionate about leveling the playing field across the north-south business divide, and here's why.
According to Beauhurst's study in 2019, London was home to 37% of all high-growth companies in the UK and that figure has dropped just 2% since then to its current rate of 35%.
In terms of equity funding, the study found London has also taken 50% of equity deals since 2011, although on a broader level, the funding gap between the North and South is now 2%, down from 3% in 2019.
Whilst the capital seems to be somewhat of a sinkhole for UK funding with little improvement since 2019, we've seen firsthand that the north holds a hotbed of outstanding talent and this is something we are passionate about developing and investing in.
We're constantly on the lookout for partnerships that promote the thriving northern-based business ecosystem. Our most recent collaboration is with Britain's Got Startups, an event series dedicated to bringing London investment opportunities to the North.
BRITAIN'S GOT STARTUPS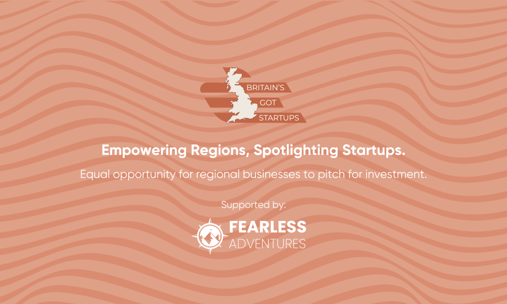 Britians Got StartUps is creating a better platform for regional, early-stage businesses that are typically underrepresented. The initiative will hold regional heat events in North England, the Midlands, the South West and East of England to find the best start-ups and scale-up businesses.
They'll then be holding a finale in London with the best early-stage businesses from each region.
So, for all northern businesses currently fundraising, Britains Got Startups first event in the series is just around the corner and it's an opportunity for you to pitch to a room full of investors, guest judges and network!
📍 Central Manchester
⚡️ Co-hosted by NOTWICS
📅 Thursday 2nd November 2023
⏰️ 10:30am – 4:30pm (evening event from 5pm)
Apply to pitch today and get ready to supercharge your business! https://bit.ly/48c53EU
NATWEST ACCELERATOR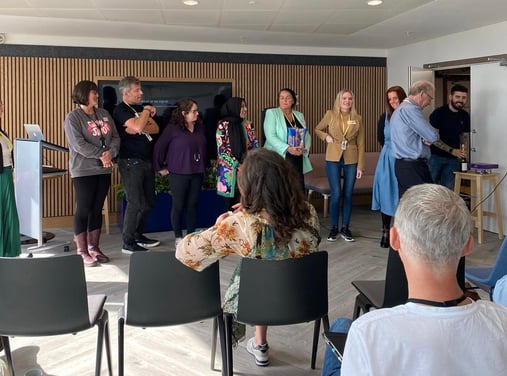 Another important avenue for aspiring founders to know about is The NatWest Accelerator. Fearless Adventures is a proud partner of this program that supports and empowers UK entrepreneurs to scale their businesses to the next level.
The Natwest Accelerator specialises in wrap-around support, including:
One-to-one coaching with their experienced Acceleration Managers
A program of thought leadership and events
Access to a network of like-minded peers, supported by their Ecosystem Managers
Focused support with access to experts from across your specialism
Use of their modern co-working spaces in one of their nationwide hubs
This week, our very own Partnerships Manager Daniel Higginson joined the celebration of the latest cohort. During this event, founders engaged in an activity that honed their pitching skills.
So founders, keep an eye out on our social channels for all upcoming cohort application dates 👀
HOW CAN FOUNDERS ATTRACT INVESTMENT?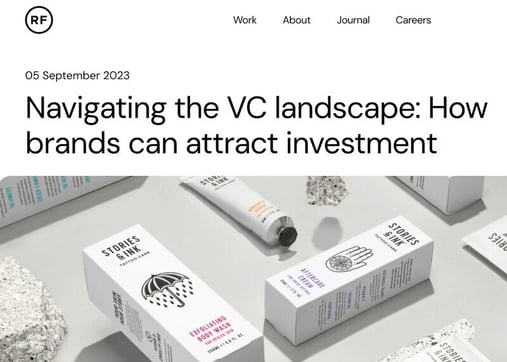 Our Investor Relations Director Emily Smithies recently shared our top tips for brands looking to raise investment.
In case you missed it, here are the key takeaways that are sure to help guide you through the VC landscape:
👉 Know Your Value
👉 Know Who You're Talking To
👉 Showcase Your Team
👉 Be cross-channel
👉 Show you can scale
👉 Paint an honest picture
👉 Amplify your brand
Head to the full article to learn more: https://bit.ly/3sOCptk
SMALL BUSINESS SPOTLIGHT: CHEFS FOR FOODIES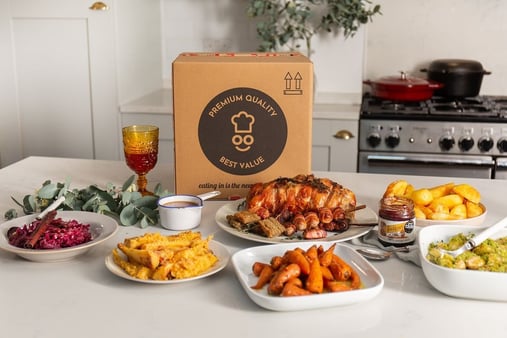 This week we are spotlighting Chefs For Foodies, where culinary journeys begin!
Founded by the two best friends Usman Muhammad and James Hill during the pandemic, they're on a mission to bring the world of top chefs closer to foodies.
Since their launch in February 2021, they've quickly become a trusted name in the food industry, resonating with over 15,000 customers and featuring in top UK magazines, including Delicious, Evening Standard, Sunday Times, Town & Country, Vegeconomist, Foodepedia, The Sun, Forbes and VeganLife to name afew.
"We celebrate culinary excellence, connect chefs and foodies, and care for our planet - one delicious recipe at a time." Check them out here: https://chefsforfoodies.com/