A Friday of Fearless Fulfilment
This Friday, in celebration of Fearless Fulfilment's 1st birthday, we're excited to give you an inside look at their innovative end-to-end fulfilment solutions.
Our Blackburn-based sister company, founded by Matty Donaldson, was born out of a crucial need among founders – for complete transparency, flexibility, and genuine support within their fulfilment centers.
Prepare to explore its full suite of offerings, gain an understanding of its functionality, and discover how businesses of any size can leverage it to supercharge their growth.
So, grab a coffee and enjoy 👇
THE PROBLEM
We know from experience how much time and energy goes into fulfilment and day-to-day customer support.
We also understand firsthand that fulfilment centres often impose additional charges, making it difficult to understand costs and budget accordingly.
Recognising the industry's pressing need for disruption with increased transparency and better support for business owners, Matty Donaldson was driven to develop a tailored service that empowers founders to worry less and spend less. This, in turn, granting them more time and freedom to focus on what they do best.
BESPOKE FULFILMENT PACKAGES

From the simple fulfilment of orders to bespoke back-end packages, Fearless Fulfilment can organise and tailor services to any budget for one fixed, monthly fee. By implementing great new technologies and systems with our partners, we can offer faster and simply better fulfilment.
And that's not all that's included in your monthly cost, you can also expect…
✅ Introductions to the Fearless Adventures network
✅ Best-In-Class Technology
✅ No Minimum Order Value
✅ No Order Is Too Big or Small
✅ Account Management
✅ Automated Customer Service
✅ Clear Pricing Structure
✅ Wholesale Orders Included
Whether you're a DTC start-up or a large operation, Fearless Fulfilment is uniquely set up with the knowledge and expertise to genuinely support your business.
In the past 365 days since our launch, Fearless Fulfilment has not only been shortlisted for the Great British Entrepreneur Awards & Community but has also successfully onboarded 10 businesses. So, let's look at the impact it's already had on some of its clients.
PETS PUREST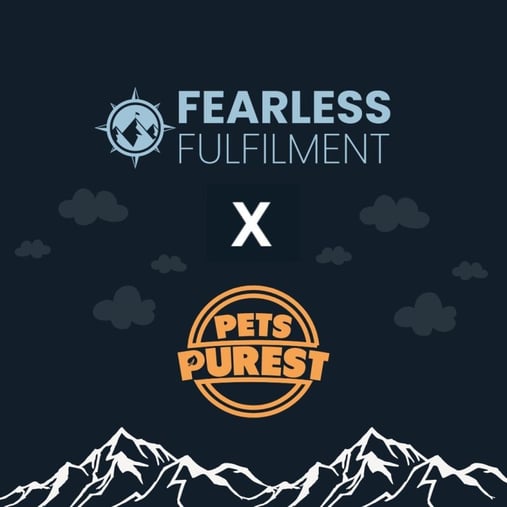 Late last year, the natural pet food business, Pets Purest | Natural Pet Care, joined the Fearless Fulfilment family after previously experiencing many hidden costs.
Since then, we have shipped over 40,000 parcels and saved the business an impressive 130% in fulfilment costs in comparison to the year prior.
We caught up with the founder of Pets Purest to get some honest feedback.
Oliver Bristowe said "Fearless Fulfilment offers us great flexibility & consistency with our fulfilment, knowing exactly how much this is going to cost us each month made the decision to switch to a 3PL a lot easier"
We're incredibly proud of what Fearless Fulfilment has achieved in just one year, it's a massive testament to the relentless dedication and hard work of Matty and the entire team who've made this happen.
Whether you're a startup or a large-scale operation, if you're in need of a reliable logistics partner or interested in hearing more from our clients, don't hesitate to learn more today.
SMALL BUSINESS SPOTLIGHT: MYSTERY BOXD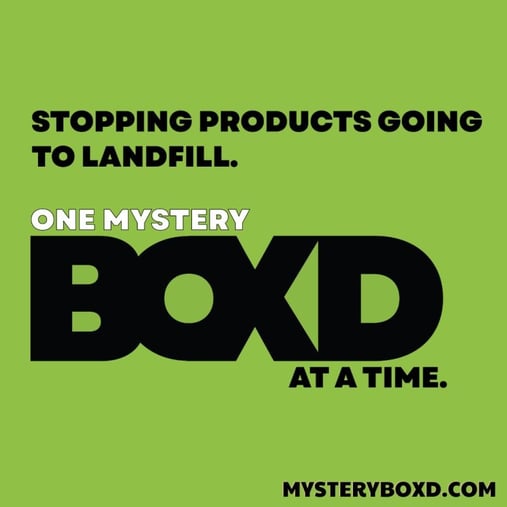 This week we're spotlighting another business founded by Matty Donaldson, MysteryBoxd. A non-manufacturing online retailer specialising in unique mystery boxes across many sectors to help prevent stock from going into landfill.
Mystery Boxed works with both big and small brands to help clear out or recycle any out-of-season or overstoccked items, offering customers a chance to shop mystery items at a fraction of the retail price.
Every year, the UK alone loses millions of golf balls, while globally, this number likely reaches into the billions. Shockingly, each of these seemingly innocuous balls holds the environmental equivalent of three plastic water bottles or seven plastic shopping bags.
This statistic made it easy for a fully recycled Lake Golf Balls Mystery Box to be one of their first products.
Matty is extremely passionate about sustainability and providing a new fun and engaging shopping experience. So much so that the founder of Reebok, Joe Foster has partnered with Matty as a non-executive director.
Joe said "Since meeting Matty just over a year ago and seeing his operation in the North West, I have been seriously impressed with his energy, enthusiasm and determination to create a sustainable impact-driven business. Seeing a need for a solution and creating a concept to provide that solution to businesses, shows a creative and entrepreneurial talent that is excellent to see in such a young man"
Learn more about Mystery Boxd here: https://mysteryboxd.com/