Miniml X Fearless Adventures
Miniml is changing the way people consume cleaning products and think about their waste.
Introducing Miniml
They're not just another natural cleaning brand, Miniml offers a zero-waste, closed-loop solution for people's cleaning, laundry, and personal care needs. The Founders Emma and Scott are on a mission to reduce the billions of cleaning and personal care products thrown away each year.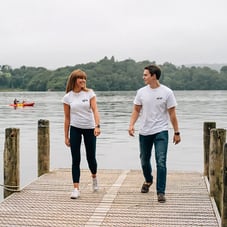 They aim to do this in a variety of different ways. They've partnered with 500 refill shops across the country, so you can pop into any of these shops to refill your Miniml bottle!
They want to make sure that every bottle they sell gets reused time and time again.
Why did Fearless Adventures invest?
Fearless Adventures invested in Miniml to support its mission to make a real difference and do better for the planet.
As for what they've achieved so far, the results speak for themselves…
They have a top-line growth of 120% year-on-year, 100% D2C growth in January and February vs. 2021, and are already listed in major stockists such as Booths.
Charlie Yates, our founder, stated: 'We believe the brand can become a sector leader that encourages more consumers to make the small, simple switches to a better, greener lifestyle.'
Why did Miniml choose Fearless Adventures?
Emma Tapper, Co-founder of Miniml, stated: 'We needed investment to scale and meet the rising demand for our sustainable ranges. It was vital we found an organization that shared our values and was fully behind our goals – to leave a minimal trace on the planet.'
'The ethos of the Fearless Adventures team aligns perfectly with ours, especially their drive to challenge the status quo and do things differently.'