Investor Insights, Pitch Deck Tips, Awards and More
What Investors Look For
Our team reviews pitch decks on a daily basis, so we have a little insight into what investors are looking for from founders.
When approaching investors, it's important to remember that different Investors have diverse perspectives; industry preferences, profit focus, and team evaluation - all influencing their approach to opportunities.
To get a business off the ground, founders often look to do a pre-seed/ seed raise. From this, depending on the brand, they may need to raise again later in the business lifecycle. For now, we will focus on securing the first fundraise.
Pre-seed & Seed
Both refer to the first stages of raising money for your start-up.
Pre-seed involves raising funds from friends and family to develop a minimum viable product (MVP), while seed investment empowers businesses to drive their go-to-market strategy and gain early customer adoption. Typically seed investment will come from angels or venture capital.
So, what should you know about investors…
At this stage, the founding team is often considered as important as the product or idea. At this point, investors want to see what early traction looks like and understand how the founders plan to scale quickly.
It's also important to clearly show what the return on investment could look like, not only shown through forecasts but also through businesses in the same space that have exited.
A great way to get introduced to the right investors is to be active in the start-up community that you are part of. There are plenty of accelerators, events & co-working spaces catering to early-stage founders. Network opportunities provide introductions that can help to validate your founders and help to get your foot in the door for pitching your business.
But how do founders go about pitching their business?
A Strong Pitch Deck
For investors, the pitch deck is often the first introduction to a business. The main objective is to captivate them by telling a compelling story. Often this is the secret to securing a follow-up meeting for a detailed discussion about the business plan and funding.
A strong pitch deck should include the following:
The Problem
The Solution/ Product
Market Opportunity
Business Model/ Initial Traction
Projections
Team
F**k being humble. This is your time to show yourself and your team off, remember for early-stage funding investors are backing founders.
Remember that investors speak to hundreds of start-ups and so you need to ensure that your deck is to the point. Try not to go over 15 slides and make each slide visually appealing (no one wants to be reading essays on each slide).
There are a lot of resources available on how to put a pitch deck together, here's one from HubSpot that we like - https://www.hubspot.com/startups/startup-pitch-decks

Fearless News

From events to awards - read on to see what you've missed!

How To Become A Destination Employer

A huge thank you to everyone who attended our event last Friday.
It was a jam-packed day with tons of insights to take into your business and make it a place where talent wants to stay, grow, and recommend to others!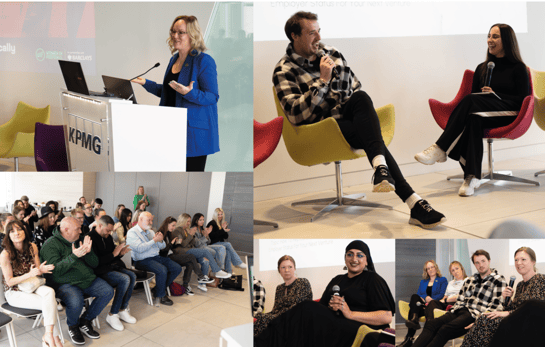 🚀 The Fearless Academy Are Winners 🚀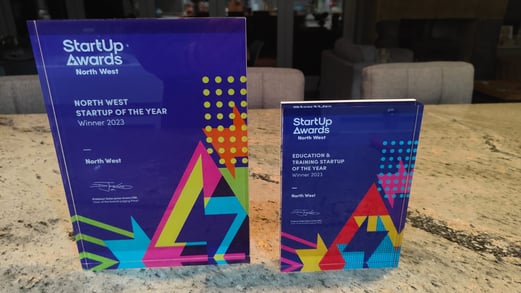 The Fearless Academy team has been absolutely smashing since its launch just 9 months ago!
To date, they've held 5 cohorts, enrolled over 200 students, launched across 2 areas - both in Manchester and Liverpool - AND had a 98% retention rate!
On top of that, in just two weeks, The Fearless Academy has won:
🏆 North West Start Up Of The Year
🏆 Education & Training Startup Of The Year
🏆 Prolific North's: Outstanding Contributor To The North Award
A HUGE congratulations to the entire Fearless Academy and Adventures team… and this is just the beginning!
Shipster Award-Winners!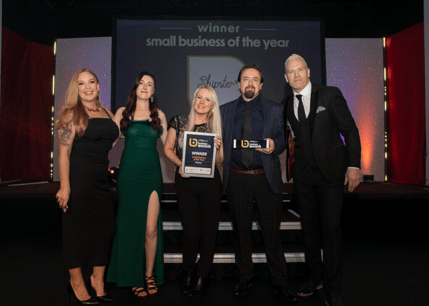 Our partner, Shipster also recently won " Small Business of the Year" by the Manchester Evening News business awards!
This award celebrates small businesses that combine commercial success with other elements of the awards, such as customer service, social impact, innovation and developing talent.
Well done Shipster team - we're extremely proud to have you in our portfolio.
The Summit Episodes
Gareth Lewis, Co-founder of
Delio
First up is Gareth Lewis. The co-founder of Delio joined us at The Summit to discuss:
💵 His background in corporate finance
📈 Scaling his tech team to 90+ people
👣 Moving backward to move forwards
💡 The challenges of hiring
If you fancy hearing Gareth's full episode, click here.
Rebecca Adlington, Four-Time Olympic Medalist
This week we have an incredibly exciting guest, Four-Time Olympic Medallist Rebecca Adlington!
In this episode, we touch on:
🏊🏼 Rebecca's early years
🥇 Winning the Olympic medal in Beijing
🚀 Her new exciting career chapter
To be inspired by Rebecca's story, listen on Spotify here.
Small Business Spotlight - Haze Cards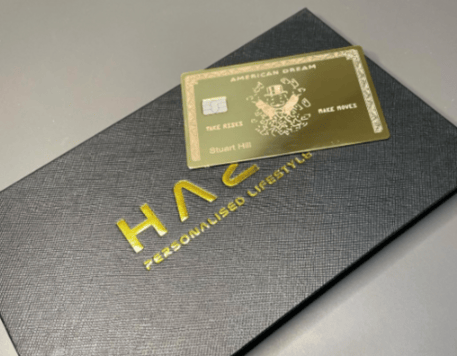 This week's small business spotlight is Haze Cards, a company that transforms your existing credit or debit card into a metal design.
Myles Dickinson founded Haze Cards in November 2021 while he was in his first year of university. Beginning to pursue banking and finance, he quickly dropped out to focus on his company full-time.
In 2021, Myles appeared on Dragons Den as their youngest-ever contestant to win investment. Myles delivered an impressive pitch and had 3 out of 5 dragons offering him a deal. Watch the full pitch here.
In a recent article on Manchester World, Myles commented "I was 18 at the time and it felt like a big risk putting all my energy into Haze when I had university work to be doing. But I believed in my vision, and in the end all the time and effort I put in paid off."