National Apprenticeship Week: Amelia Stuart
In honour of National Apprenticeship Week, I wanted to reflect on my apprenticeship at The Juice Academy over the last 14 months.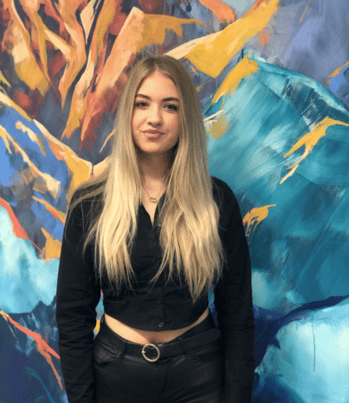 In January 2022, I began an apprenticeship to become a Level 3 Junior Content Producer. This involves;
Content planning

Content development

Content creation and evaluation; graphic design, video producing and editing, etc.

Industry awareness
What have you enjoyed most about your apprenticeship?
I'm so lucky to say I love my day-to-day. I love coming up with content across different platforms and executing multiple ideas with Fearless Avdentures' graphic designer, Esme, to get them out on social media.
However, recently I've been focusing on the video production side - filming our podcast 'The Summit' and following the production process into editing to then post on our channels. It's a really interesting discipline and I've thoroughly enjoyed supporting our videographer, Leki, with this.
How do you balance your apprenticeship learning with your job role?
This has been a struggle at times. Engulfing yourself into the Digital Marketing world can mean diving into a lot of different disciplines - this can be challenging when it comes to balancing workload. However, I've realised it always comes down to preparation. Making the most of your work week and planning ahead will allow you to make time for your apprenticeship work.
It's also always important to remember everything progresses you, doing your apprenticeship work will only make your day-to-day easier as you're becoming more familiar with topics.
Looking back, what do you know now that you wish you had known when you first started your apprenticeship?
Nothing is a rush. You don't know what you don't know and no one is thinking you should know anything you haven't learnt yet.
Coming into a job where everyone is very talented in their field can make you feel like you don't know where you stand sometimes. But re-framing your mindset and approach can help as you get to learn from so many different people who are incredibly willing to help you; it's a game-changer.
The amount I've learnt in the last 14 months is amazing to look back at and I couldn't have done it without the support of the people around me.
What are you planning to do next?
After my apprenticeship, I want to carry on developing my career in digital marketing and aspire to learn more every day. I'm very grateful I've found a career path I really enjoy doing at a young age and I want to make the most of it!
- Amelia