BASECAMP INSIDER
This week, we're sharing everything you need to know about our sister company, Basecamp.
From the incredible life-changing opportunities it presents for individuals to the extensive array of benefits it brings to the founder ecosystem, we've got it all covered.
So, grab a coffee and enjoy👇
Grab a coffee and enjoy!
BASECAMP SKILLS BACKGROUND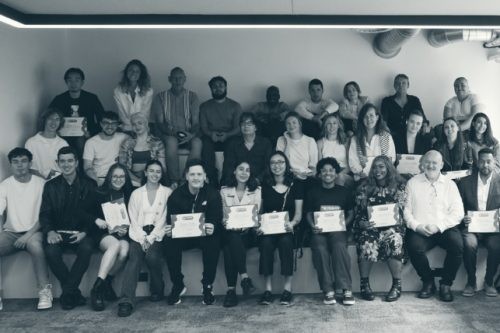 Basecamp Skills was initially launched with a clear mission: to address a pressing issue facing businesses, which was finding the right digital marketing talent.
Our co-founders Dominic McGregor, David Newns and Charlie Yates know firsthand that a company's success depends heavily on the people it employs. So, in true fearless fashion, they hired former COO at Northcoders Amy Wild and embarked on providing a solution to this challenge.
On the 10th of October 2022, Basecamp | Formerly The Fearless Academy , launched its first industry-led bootcamp with 25 northern-based students. With diversity at its core, this training scheme was built to nurture, coach, and develop anyone over 19 eager to retrain or upskill in all things digital.
61% of Cohort 1 learners came to Basecamp Skills unemployed and they assisted 85% into new roles or helped freelancers boost their businesses with new contracts.
And they've been busy since then…
🚀 Opening 2 Campuses in Manchester and Liverpool
🚀 Teaching over 200 learners and counting
🚀 Winning awards at Prolific North and StartUp Awards
🚀 Supporting over 50 businesses in building out their digital marketing teams with our untapped talent pool
Today, Basecamp Skills has won over £2M worth of funding from the Department for Education which means they're now expanding nationwide! Applications are open here.
WHAT IS BASECAMP TALENT?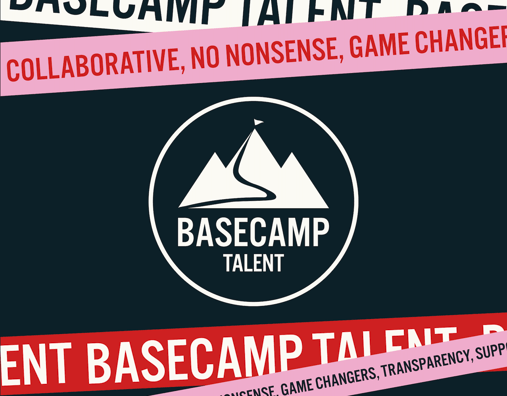 Fearless Adventures has always supported our investment portfolio in building industry-leading teams at every level. But we wanted to do more.
We wanted to extend our offering to the wider business community and support the Basecamp Skills candidates in securing that promised first job interview post-graduation.
It felt natural here to combine our education and talent arms - Introducing Basecamp Talent.
Think of Basecamp Talent as your dedicated recruitment partner. The team, headed up by Emily Moffat, provides wrap-around recruitment services to founders looking to build exceptional teams and take their businesses to the next level.
SO, HOW CAN BASECAMP SUPPORT YOUR BUSINESS?
Basecamp offers a 360-people solution.
Not only does it reverse the very real digital skills gap but it creates a platform to support business owners' access to highly trained, diverse talent for their companies.
What else?
💡 Produces a consistent pipeline of quality digital marketing talent free to hire and sure to add immediate value to your business.
💡 Introduces a strategic recruitment partner who can go beyond just the immediate hires and can help build a long-term strategy in line with your company vision.
💡 Whether you're looking to upskill an individual or empower your entire team, you can enroll anyone into our 12-week course.
💡 Basecamp Skills also offers tailored digital marketing courses upon employers' requests.
Head over here to learn more about how Basecamp can support your business growth.
STUDENT SUCCESS SPOTLIGHT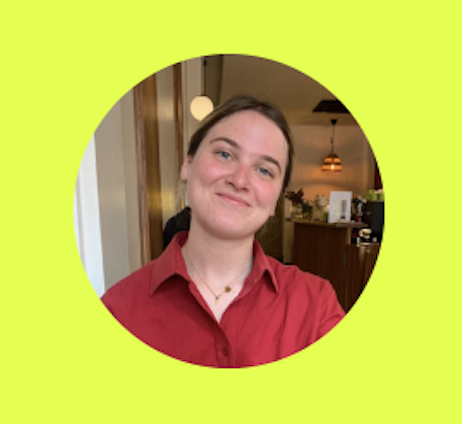 In line with the theme of basecamp this week, we're spotlighting graduate Eva Salerno. Since finishing the Basecamp Skills course, Eva has joined the team of our investment partner Foudys as Marketing Assistant.
Nick Garland, Director of Operations at Foudys said "Eva has brought a wealth of knowledge with her from her time at Basecamp Skills! She has bought passion and a sense of drive, taking control of our email marketing strategy and introducing systems and processes supported by what she had learned during her time there."
All of our quality graduates are taught by industry professionals and leave Basecamp Skills equipped with a robust repertoire of in-demand practical digital skills that are proven to add immediate value to your business.
So, if you're interested in growing your team or hiring a basecamp graduate, get in touch with hello@wearebasecamp.co.uk today.
🎙️ AMELIA SORDELL X THE SUMMIT 🎙️
Introducing Personal Branding Strategist and Co-founder of Klowt, Amelia Sordell!
In this episode, Amelia takes us through:
💡 The Strategy Behind Klowt
✍🏻 The Power of Personal Branding
👭 How To Run A Team
And much more...
An incredible episode, head to the link for more.
🚀 NICK TELSON X THE SUMMIT 🚀
Co-founder of trumpet 🎺, Nick Telson joins us on The Summit by Fearless Adventures this week.
Nick delves into the fascinating backstory of his first company, Design My Night, and the remarkable journey of building and eventually exiting it.
He also shares the importance of having a clear goal and how it allowed him to model success as well as touching on why graduates should work at startups.
Head to the link for the full episode.
Small Business Spotlight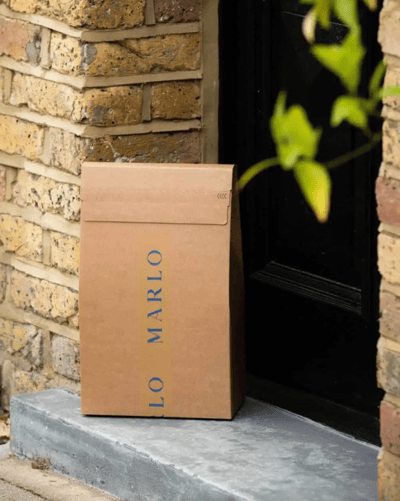 Introducing this week's small business spotlight, Flexi-Hex!
Discovering poor packaging design isn't sustainable, Flexi-Hex made it their mission to make sustainability sustainable through an innovative and thoughtfully designed packaging solution.
They patented honeycomb sleeves made from paper, helping protect the products and our planet. Whether it's a bottle of something special, a skincare restock, or a new surfboard, the plastic-free solutions are designed with two things in mind; a tread-lighter-on-the-planet impact, and a sense of ease in the experience.
In the UK. it is estimated a whopping 5 million tonnes of plastic is used every year, nearly half of which is plastic. This further proves Flexi-Hex's mission and why this is so important.
Delving into industries such as:
👉🏼Boardsports
👉🏼Bottles
👉🏼Cosmetics
👉🏼Electoronics
👉🏼Commercials and homeware
They are tackling the issue industry by industry!
Check them out via their website here.