The Fearless Adventures Investment Model, Summit Episodes, Small Business Spotlight, And Much More...
This Friday, we're taking you through our fearless investment model, catching you up on recent summit episodes, and giving you a glimpse of a standout small business that we've spotted this week.
Grab a coffee and enjoy!
The Fearless Adventures Model
At Fearless Adventures, we believe our embedded venture capital model completely sets us apart in the market. Traditionally, VCs invest capital and then pretty much leave the business be, just checking in from time to time to review numbers and growth.
We are "embedded" because, from the day we invest in a partner, we become an extension of their team. This means we work much more collaboratively with founders, we ensure we're all aligned in reaching the same goals together, and check in regularly.
Benefits Of The Fearless Model
📈 Strategic Partnership Beyond Capital: Unlike traditional venture capital, our embedded model goes beyond providing capital. We become genuine partners, actively participating in driving the businesses we invest in towards success. Our experienced team doesn't just check in occasionally – we roll up our sleeves and work collaboratively with founders, aligning our goals with theirs for a more strategic and supportive partnership.
Entrepreneurial Expertise: Our team comprises of highly successful entrepreneurs who have walked the entrepreneurial path themselves. This firsthand experience means we understand the challenges and opportunities that startups face. By bringing this expertise to the table, we offer valuable insights and guidance that can help businesses navigate growth, scale effectively, and achieve their milestones faster.
Tailored Approach: At Fearless Adventures we look at every deal individually, aligning strategic financial goals to what partners want - not the opposite way round. We also tailor our support and investment strategies to match the specific needs and goals of our partners. This approach ensures that our investments align with your vision, and we work together to drive your business forward in a way that resonates with your objectives.
Partner News
With it being Women's World Cup Final Week, it's only right to shine a spotlight on our partner brand, Foudys - The first and only retail platform in the world dedicated to women's football apparel!
Founder, Helen Hardy has been busy in Australia attending her 4th women's international football tournament. This week she joined a podcast with Xero to talk with @Chloe Dalton OAM about The rise of women's football.
The Summit Episodes
🎙 YHANGRY X THE SUMMIT 🎙
Former Barclays bankers Heinin Zhang and Siddhi Mittal launched personal chef service yhangry in late 2019.
To date, they've secured investment, been dubbed "the most excited" team to have ever appeared on Dragons Den, and their service menus range across almost every cuisine!
Listen to their fascinating entrepreneur journey as they sit down with Dominic McGregor and Hattie Gibson.
Head to the link for the full episode.
🎙️ AMELIA SORDELL X THE SUMMIT 🎙️
Introducing Personal Branding Strategist and Co-founder of Klowt, Amelia Sordell!
In this episode, Amelia takes us through:
💡 The Strategy Behind Klowt
✍🏻 The Power of Personal Branding
👭 How To Run A Team
And much more...
An incredible episode, head to the link for more.
🚀 NICK TELSON X THE SUMMIT 🚀
Co-founder of trumpet 🎺, Nick Telson joins us on The Summit by Fearless Adventures this week.
Nick delves into the fascinating backstory of his first company, Design My Night, and the remarkable journey of building and eventually exiting it.
He also shares the importance of having a clear goal and how it allowed him to model success as well as touching on why graduates should work at startups.
Head to the link for the full episode.
Small Business Spotlight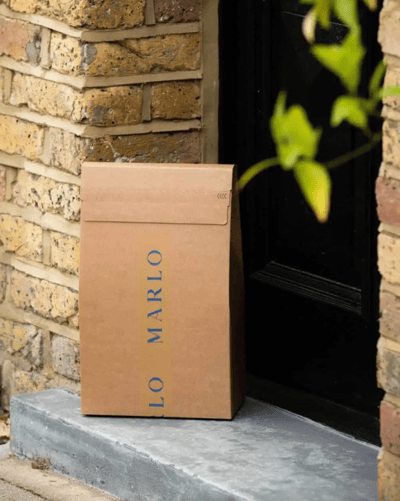 Introducing this week's small business spotlight, Flexi-Hex!
Discovering poor packaging design isn't sustainable, Flexi-Hex made it their mission to make sustainability sustainable through an innovative and thoughtfully designed packaging solution.
They patented honeycomb sleeves made from paper, helping protect the products and our planet. Whether it's a bottle of something special, a skincare restock, or a new surfboard, the plastic-free solutions are designed with two things in mind; a tread-lighter-on-the-planet impact, and a sense of ease in the experience.
In the UK. it is estimated a whopping 5 million tonnes of plastic is used every year, nearly half of which is plastic. This further proves Flexi-Hex's mission and why this is so important.
Delving into industries such as:
👉🏼Boardsports
👉🏼Bottles
👉🏼Cosmetics
👉🏼Electoronics
👉🏼Commercials and homeware
They are tackling the issue industry by industry!
Check them out via their website here.