Pets Purest Re-brand, New Addition To Fearless, Awards Season, and Much More...
In this week's Newsletter, we're spotlighting our partner Pets Purest | Natural Pet Care, introducing our latest addition to the fearless family and giving you one last chance to join our free workshop focused on combating founder challenges.
Grab a coffee and enjoy!
Pets Purest Re-brand
The team at Pets Purest has been busy behind the scenes, so let's get you up to speed!
Last week, our partner revealed their NEW rebrand to the world! While still offering the same high-quality, 100% natural products that are loved, they felt a refresh was necessary to support their new company vision and ambitious growth plans. The changes include the introduction of a brand-new logo, website, and packaging designs across their full product range.
A brand refresh can be hugely impactful for startups to communicate a fresh narrative, connect with new audiences, and reinforce trust among existing ones. Let's check out the results of our partner's rebrand since the announcement.
Week on week, the team has seen:
📈 A 50% increase in total sales
📈 A 39% increase in website sessions
📈 And a 7% conversion rate!
Top sellers have included:
🧴 Plaque Removal Powder
🦷 Dental Spray (loved by TikTok)
🤧 Allergy & Itch Daily Supplement Treats
These results highlight the power of a rebrand. Founder Oliver Bristowe Bristowe said, "It's definitely a different look for the brand; however, we believe it's pretty unique within the market and reflects our values. We don't try to hide anything from our customers and show clearly what ingredients we include across all of our products, making it simple for pet owners to understand exactly what the product is and does."
To check out the website, head to the link here.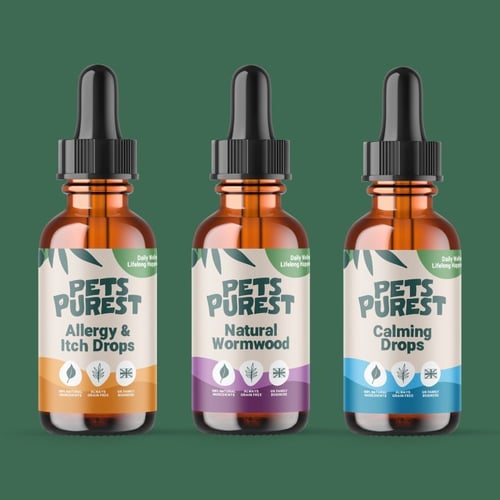 Pets Purest X The Sunday Times 100