Fearless Founders, Are You Black Friday Ready?
November is one of the notoriously stressful months for founders of e-commerce brands due to the huge demands of Black Friday, Cyber Monday, and everything else involved in the lead-up to Christmas. With that in mind, this Fearless Friday Newsletter is packed with 2023 consumer behaviour expectations, predictions and shopper trends.
So, grab a coffee and enjoy👇
Predicted UK Consumer Behavior Shifts
While economic challenges persist, Black Friday continues to offer a significant opportunity for direct-to-consumer businesses to supercharge their end-of-year sales. By gaining a deep understanding of UK shopper behaviour and deploying digitally-focused marketing strategies, you can close out 2023 on a high note.
Let's jump straight into the expected consumer behavior during Black Friday in the UK, with valuable tips for e-commerce founders:
Online Dominance:

With rising prices and the desire for convenience, UK shoppers are expected to turn to online shopping for the best deals. As a retailer, this year's strategy should include a strong focus on online marketing. Don't forget to optimise your store for mobile users, ensuring a seamless shopping experience.
Early and Staggered Deals: Be ready for savvy shoppers. Leading UK retailers like Amazon and Currys tend to kick off their deals earlier and extend them for longer durations to prevent website crashes on Black Friday itself. Keep this in mind while planning your promotions.
Social Media Influence:

Half of UK shoppers discover Black Friday deals on social media platforms. It's time to get creative and leverage the power of special social content and ads to capture interest and cut through the noise.
Email Marketing Matters:

Personalised email campaigns featuring deals are expected to perform well. Make sure your email database is segmented for relevance, delivering tailored offers to your audience.
Sustainability Spotlight:

With the growing awareness of environmental issues, make sustainability part of your narrative. Highlight eco-friendly shipping options and showcase your commitment to sustainability efforts if you can.
Fearless Friday Round-Up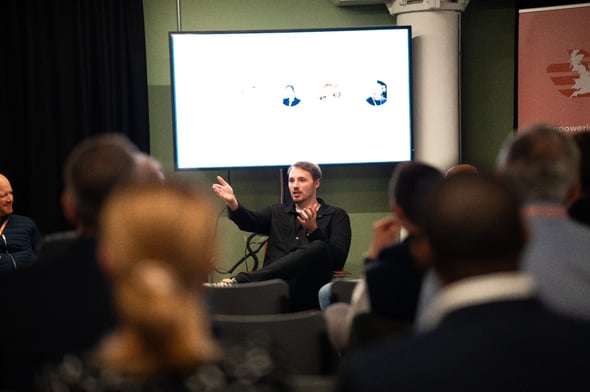 Shifting gears to our recent activities here at Fearless Adventures, we're thrilled to celebrate the abundance of talent in the North of England with Britain's Got Startups!
Last week, our co-founder, Dominic McGregor, had the honor of serving as a panel speaker at the North England Regional Final of this event series. These events are designed to empower startups in the North, break down barriers, and provide them with the opportunities they need to thrive, innovate, and expand.
The event featured a dynamic lineup, including 6 startup pitches, 6 scale-up pitches, 2 thought-provoking panel sessions, and invaluable networking opportunities. At Fearless Adventures, we're passionate about supporting businesses in the North and the entrepreneurial talent we witnessed during this event reinforced our commitment to this cause.
Huge well done to all pitching businesses 👏
Small Business Spotlight: Pott Candles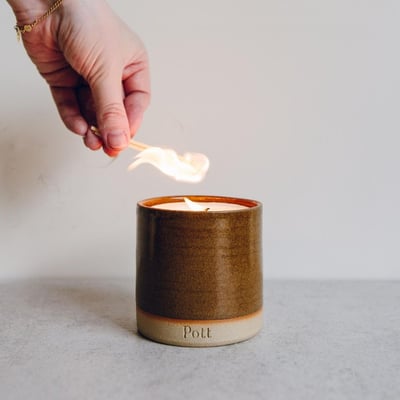 Introducing this week's small business spotlight: Pott Candles, the trailblazers transforming the candle market with their innovative refillable options.
In the UK alone, a staggering 360 million candles are burnt every year. Ever wondered what happens to all those empty jars? With Pott, you only need one candle Pott for the rest of your life.
Founded by the visionary entrepreneur Ailis Topley in October 2021, Pott Candles has experienced remarkable growth since its inception. Boasting over 900 5-star reviews, securing placement in John Lewis earlier this year, and Ailis earning recognition in Forbes under 30, as well as a shortlisting at The Great British Entrepreneur Awards.
Ailis shares, "I believe that small changes make a big impact. I want to make it easy for you to enjoy candles in a more sustainable way, while also supporting local and independent UK-based artisans."
It's inspiring to witness businesses like Pott Candle making a positive impact. Explore Pott's unique offerings and support their mission for sustainable enjoyment. Check them out here. 🌟